Politics has traditionally been a man's game. Even now in the 21st Century many would struggle to name notable female leaders of our time.The likes of Margaret Thatcher, Indira Gandhi, Angela Merkel and Benazir Bhutto are names that immediately spring to mind.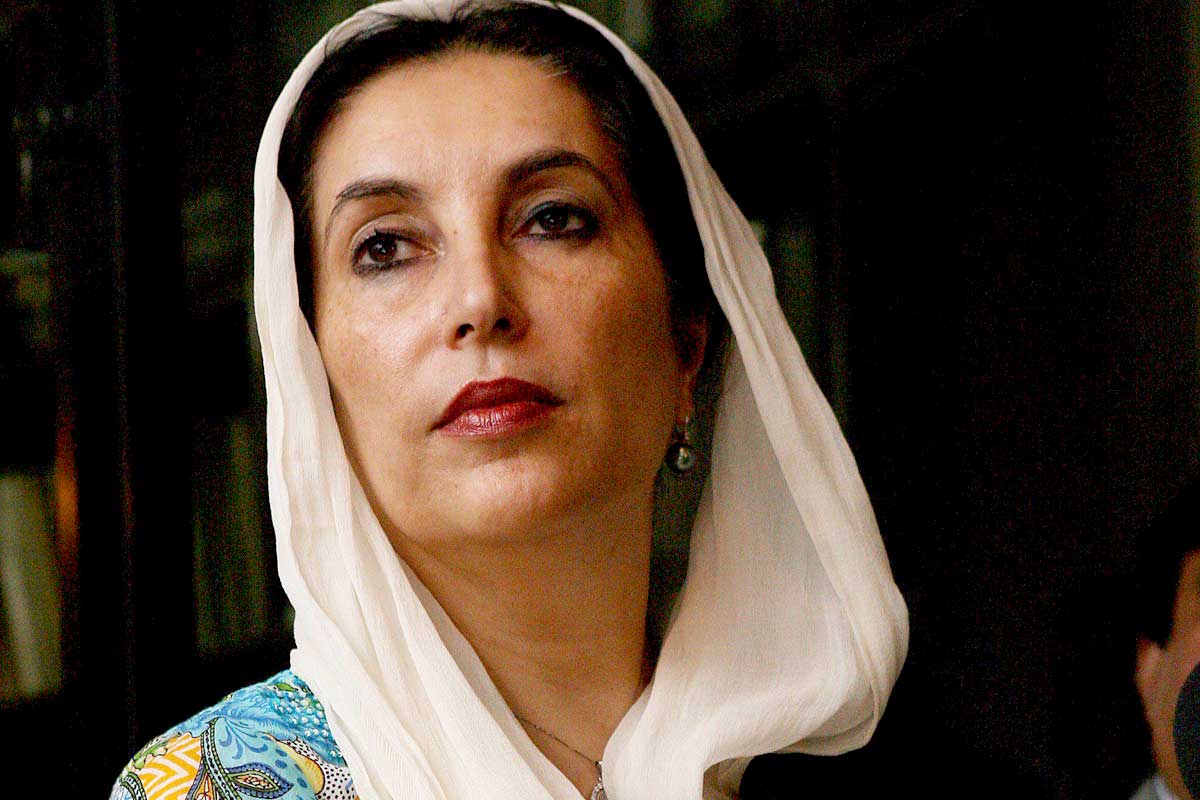 And it is the inclusion of Bhutto which remains admirable for so many. Because she not only scaled the peaks of the Pakistani political system, she did it in a conservative Muslim state.
Ultimately she would pay for her controversial life in politics with her life, when what was meant to be a triumphant return to her homeland from exile and a third term as Prime Minister was ended with an explosive strapped to a suicide bomber in 2007.
Her entry into politics was reluctant, but to many it was expected. The Bhuttos are to Pakistan what the Kennedys are to America or the Nehru Gandhi family is to India.
Her father Zulfikar Ali Bhutto was the founder of the Pakistan People's Party (PPP) and Prime Minister of the country in the early 1970s. He was executed by the ruling military government in 1979 following a coup two years earlier as his daughter watched on helplessly.
Bhutto eventually inherited her father's leadership of the PPP before moving to England in 1984 to be the party's leader in exile. She returned two years later to launch a nationwide campaign for open elections.
Then in 1988, the man responsible for her father's death and Pakistan's military leader Gen Muhammad Zia-ul-Huq died in a in a mysterious plane crash, leaving a power vacuum at the centre of Pakistani politics.
In the ensuing elections, the PPP won the single largest bloc of seats in the National Assembly and Bhutto became the first ever female prime minister of a Muslim nation.
However, within two years her government was dismissed by the Pakistan president on charges of corruption and the PPP suffered defeat at the polls in October 1990.
Much of her time would now be spent in court facing allegations of mismanagement and corruption. She would be re-elected again in 1993 and serve until 1996, when more accusations of corruption, and the role of her husband Asif Zardari in her administration, brought her downfall again.
After her second fall from power, her name came to be seen by some as synonymous with corruption and bad governance. While in self-imposed exile in Britain and Dubai, she was convicted in 1999 of corruption and sentenced to three years in prison. Yet she continued to direct her party from abroad, being re-affirmed as PPP leader in 2002.
In the autumn of 2007, in the face of death threats from radical Islamists, and the hostility of the government, Benazir Bhutto and her husband returned to their native country, after she was granted amnesty on all corruption charges by the country's president, President Musharraf.
But fears for her safety proved well founded. Bhutto's homecoming rally after eight years in exile was hit by a suicide attack, claiming the lives of 136 people. She survived, just, but months later, on December 27, she was killed moments after addressing a large crowd in Rawalpindi.
In the wake of her death, rioting erupted throughout the country. The loss of the country's most popular democratic leader plunged Pakistan into turmoil, intensifying the dangerous instability of a nuclear-armed nation in a highly volatile region.
While in office, Bhutto brought electricity to the countryside and built schools all over the country. She made hunger, housing and health care her top priorities, and looked forward to continuing to modernize Pakistan. She did this while constantly facing opposition from the Islamic fundamentalist movement.
The Bhuttos are to Pakistan what the Kennedys are to America or the Nehru Gandhi family is to India
We'll never know what might have happened in Pakistan had Bhutto been elected for a third term. Her personal and political legacy is full of contradictions and complexities that will continue to be examined by many, and she will be venerated by her supporters and criticised by her detractors.
Yet she emboldened the heart of every girl and woman in Pakistan who was ever told that being a woman precluded her from a lifetime of accomplishment, service and worth. In her wake are the millions of Pakistani girls and women who look at her life, her determination, her perseverance in the face of all odds. This was her greatest legacy.
To many her violent death was all too predictable. Maybe Bhutto was expecting it, but speaking to the New Yorker she knew she would never deter from her path she was on. "Fate put me where I am now, against my own inner wishes, but I chose to stay on, when I could always have opted out," she said. "Of course, I did have a sense of duty to my father and the causes he espoused, and now I have a duty to those people who believe in me and to myself."
Her legacy lives on in Pakistan.