Marinated Glazed Tofu with Beetroot Mooli and Wasabi Cream – Recipe
Tofu is an incredibly versatile ingredient. If you've tried it before and not liked it, chances are that it wasn't cooked correctly. Preparing tofu correctly is an artform, but the results are sure to delight.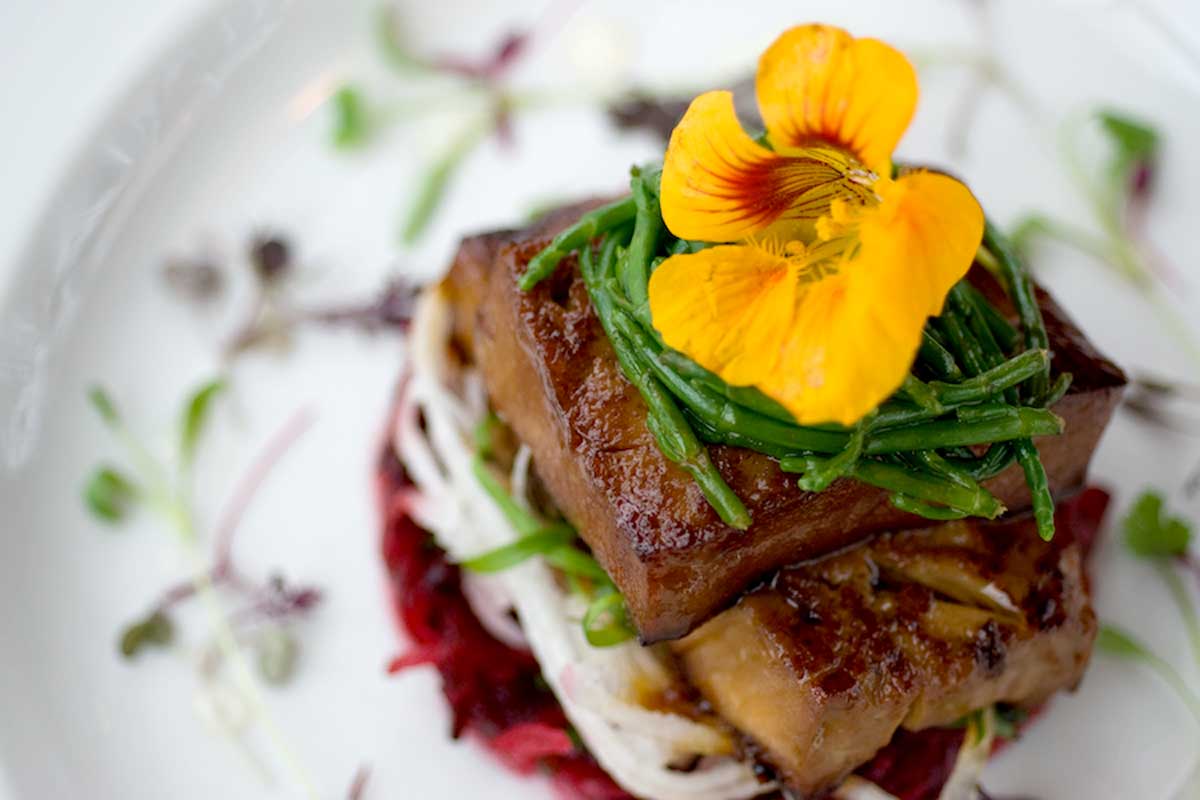 This recipe has been put together by Reuben Waller, the head chef at rootcandi in Brighton, UK. His food is redefining plant-based eating. This dish is testament to that.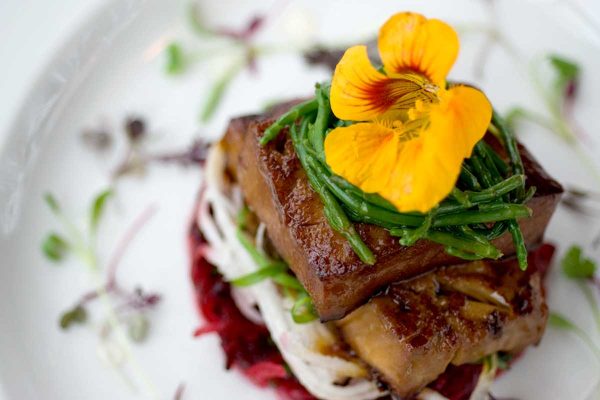 1

tsp

garlic - sliced

2

bay leaves

2

button or chestnut mushrooms sliced

4

carrots, sliced

50

ml

celery, sliced

125

ml

chipotle paste

3

tsp

cooked red kidney beans

25

grams

coriander seeds
350

g

diced tinned tomatoes

4

tsp

fennel, sliced

10

ml

fresh coriander, chopped
25

grams

fresh oregano

2

HP Sauce

1

onion, sliced

2

tsp

red peppers, seeds removed and sliced

3

tsp

sweet smoked paprika

4

tsp

thyme
50

grams

tinned piquillo pepper, sliced

4

Vegan Worcestershire sauce

black pepper
1

tsp

garlic - sliced

2

bay leaves

2

button or chestnut mushrooms sliced

4

carrots, sliced

50

ml

celery, sliced

125

ml

chipotle paste

3

tsp

cooked red kidney beans

25

grams

coriander seeds

350

g

diced tinned tomatoes

4

tsp

fennel, sliced

10

ml

fresh coriander, chopped

25

grams

fresh oregano

2

HP Sauce

1

onion, sliced

2

tsp

red peppers, seeds removed and sliced

3

tsp

sweet smoked paprika

4

tsp

thyme

50

grams

tinned piquillo pepper, sliced

4

Vegan Worcestershire sauce

black pepper